The shortlisted photos and winners
Thank you to everyone who entered the 2020 Annual Photo Competition. The standard of entries was impressive, and we received over 100 in total.
The judging of the Cover Photo category was carried out by the Editorial Group early in the year ready for the publication of the journal at the end of March.
The final judging of the other three categories took place at the Annual Dinner on 18th September 2021, where all attendees had the opportunity to view the photos and contribute to the judging.
In this article we showcase the six shortlisted photos in each category and, at the end of the report, there's a reminder about the 2021 competition - entries open from November 1st.
The winning photo in each category is as follows:
Journal Cover: Loch Eanaich and the Braeriach Ridge from Sgurr Gaoith, Jenny Hatfield
Start of Winter: Red Snows on Schiehallion, Nigel Morters
Memories are made of this: Cuillin Glow, Fiona Clark
Light on the Land: Synchronicity, Dave Chaffey
We now have a superb RHSoc Calendar 2022 (A3 size) featuring a selection of the shortlisted photos, available for £10. Contact us to buy a copy.
Here are the shortlisted photos:
Journal Cover
Clach Glas (Graham Illing)
Sgurr Alasdair and friends (Nigel Morters)
Loch Eanich and Braeriach range from Sgor Gaoith, Jenny Hatfield (WINNER)
Beinn Mheadhoin summit tor, Cairngorms (Graeme Cornwallis)
Saddle Yolk and the hills of the Ettrick Forest (Alex Kelso)
View from Beinn Mhor South Uist - Gill Stephens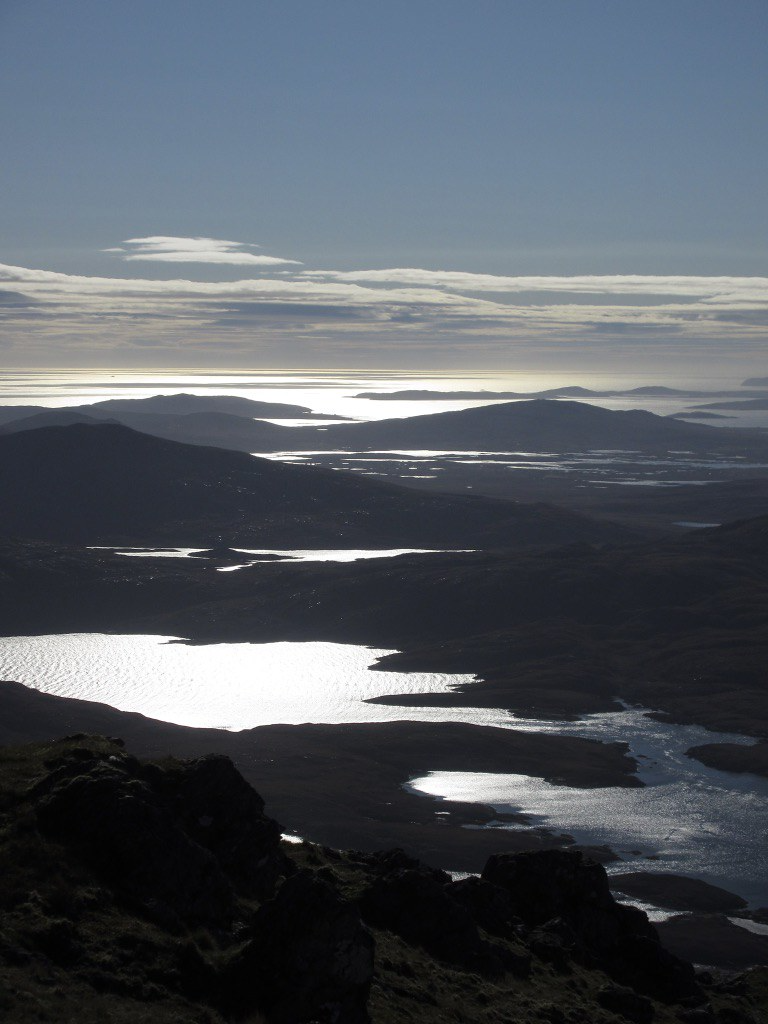 Start of Winter
Red snows on Schiehallion, Nigel Morters (WINNER)
Ben Vrackie Reflection, Jim Fothergill
Heading to Gragareth, Yorkshire Dales, Jenny Hatfield
Parkhouse Hill, Graham Illing
Approach to the Hump Y Glog, Dave Tyson
Winter's Breath, John Henderson
Memories are made of this
Ullswater during lockdown, Tony Deall
Glencoe Remembered, John Henderson
Grand Tete de l'Obiou, Rob Woodall
Sunset from Whitbarrow, Margaret Parker
Cuillin Glow, Fiona Clark (WINNER)
New Year on the summit of Meall Tairbh nr Inveroran, Tony Kinghorn
Light on the Land
Dawn Light on South Harris Hills, Andy Sutton
Loch Alsh Light, from Auchtertyre Hill, Nigel Morters
Rainbow over Rannoch Moor, Tony Kinghorn
Skye Light, Ron Bell
Synchonicity, High Field Summit, Derbyshire. Dave Chaffey (WINNER)
Perfect autumn. John Henderson.
Annual Photo Competition 2021
A reminder that the categories for this year's photo competition are:
1. Journal Cover Photo (Portrait orientation please)
2. A grand day out
3. Autumn glory
4. View from the top
Still time to be taking super snaps before the year-end!
More details to follow very soon about where to send your entries to. The closing date will be December 31th 2021.
Please note that we cannot accept panoramic shots or photos that have been heavily cropped, and photos should be of sufficient definition to print A4 size.